The most beautiful feature of a musician is…
the audience around him!!!
When technology & flawless music orchestration production unite, they create an impeccable momentum
Meet..."Costas the Greek"... and his…
Sonic Digital Live Band!!!
3+ hours of Quality Live Instrumental Greek Bouzouki music Concert.
Sonic Digital Synthesis – Orchestration – Greek Bouzouki "Costas the Greek"
All Latest hits –currently played at the best Bouzouki clubs in Athens, but without compromising to some "old style" renown ones!!
Music for any type of events, not only "Greek Nights"!!
The most famous folk music hits, styles and rhythms of the Greek repertoire 😛 😛 😛 
"A real Greek Music cultural event"
Is your business in need of a boost???
 Would you like to offer to your customers/guests a
 "Night to Remember"!!!
What a brilliant night
… Then a "Greek Popular Music Theme Night"
by "Costas the Greek"
could provide a much-needed lift to your business' finances. Not only does this event create enormous good will, as customers appreciate the effort that goes into making an evening out more fun and special, but can also provide you with valuable publicity which will help promote business long after the event itself is over.

News – Announcements  
2015. With the latest addition of advanced hi-tech Sonic digital equipment, we are now adding to our performance…  
Greek Party – Live Greek Karaoke Songs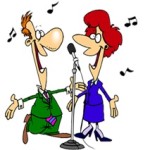 Audience, apart from dancing or just enjoying a superb Greek Live music are now also able to sing along some of the most famous Greek hits… more here
♣
2014. We proudly announce the addition of a new style music performance specifically designed for Corporate events, Christmas parties, Dinner dance, Special receptions or Romantic evenings… click  here for info



See here some History and forthcoming bookings 2020
Greek Music Theme Night 
gives your Guests 
the Ultimate experience from..
all other Theme Nights available!!!